Auto Racing: 13-year-old Chippewa Falls turns heads on local dirt roads | The mail
---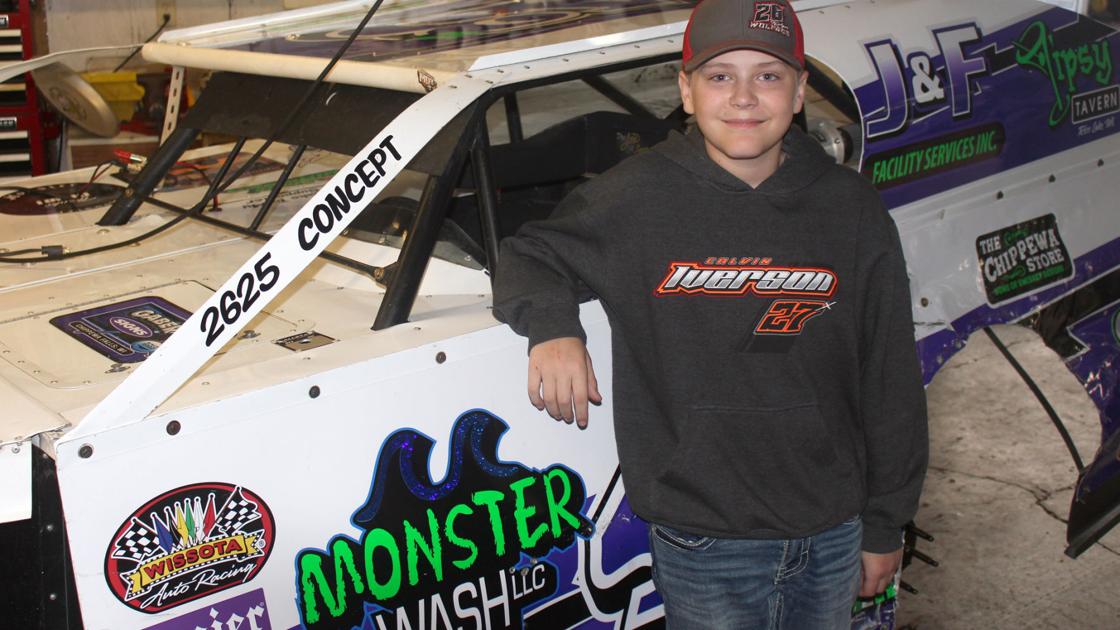 BRANDON BERG Herald Chippewa

Kaden Blaeser has spent most of his life behind the wheel.
Not a passenger car, but first a kart and more recently a Midwest Modified racer.
The 13-year-old from Chippewa Falls is in his first season as a track racer and has earned praise and respect against his older competitors. Blaeser claimed his second victory of the season at Eagle Valley Speedway on September 10, taking first place in a crowded field of 40 cars at the Jim Falls race track.
Blaeser is a third generation racer and has been a natural behind the wheel since his debut at the age of four.
"It's really fun," Kaden said of the race. "It gives you something to do in the summer. "
"He was kind of born in it," Kaden's dad Todd added.
In his formative years, Kaden could be found on local tracks watching and learning from Todd, his older sister Shelbi, and others. Kaden started with karting at the age of four and quickly realized that he needed to progress through the age classes to meet a challenge. By the age of four, he was beating eight-year-olds, and by the age of six, he was constantly racing and beating pilots between the ages of 8 and 12. Overall, Blaeser raced karts aged 4 to 12, winning 35 main races, two Wisconsin Dirt Track State Championships and a National Championship.